Engineering the best solution to improve your productivity
When you have a unique problem let us engineer a bespoke storage solution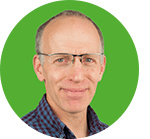 "Rather than just supplying a customer with storage equipment we try to understand their processes and suggest ways to reduce waste.
As the manufacturer, we can then engineer bespoke and innovative solutions to enable your facility to work together seamlessly and efficiently.
Just bring us your problems and we'll do the rest."
Arthur Wilson, Technical Director
Designing and manufacturing a bespoke solution unique to your workflow
We have experience of developing and manufacturing hundreds of bespoke solutions, and because we approach materials handling and storage in a very process-orientated way, we know we can improve your efficiency and make your employees' lives easier and safer. 
This might be creating access platforms or ramps to more efficiently gain access to plant and equipment.  Or manufacturing bespoke stillages to more effectively store product and transport it around your factory.  Or it may include designing a completely new storage solution to optimise your production process.
Download our bespoke design & build brochure
Space Productiv help companies raise their productivity by designing, manufacturing and installing better industrial storage solutions. Download our bespoke design & build brochure to find out more about our solutions and how we can help.